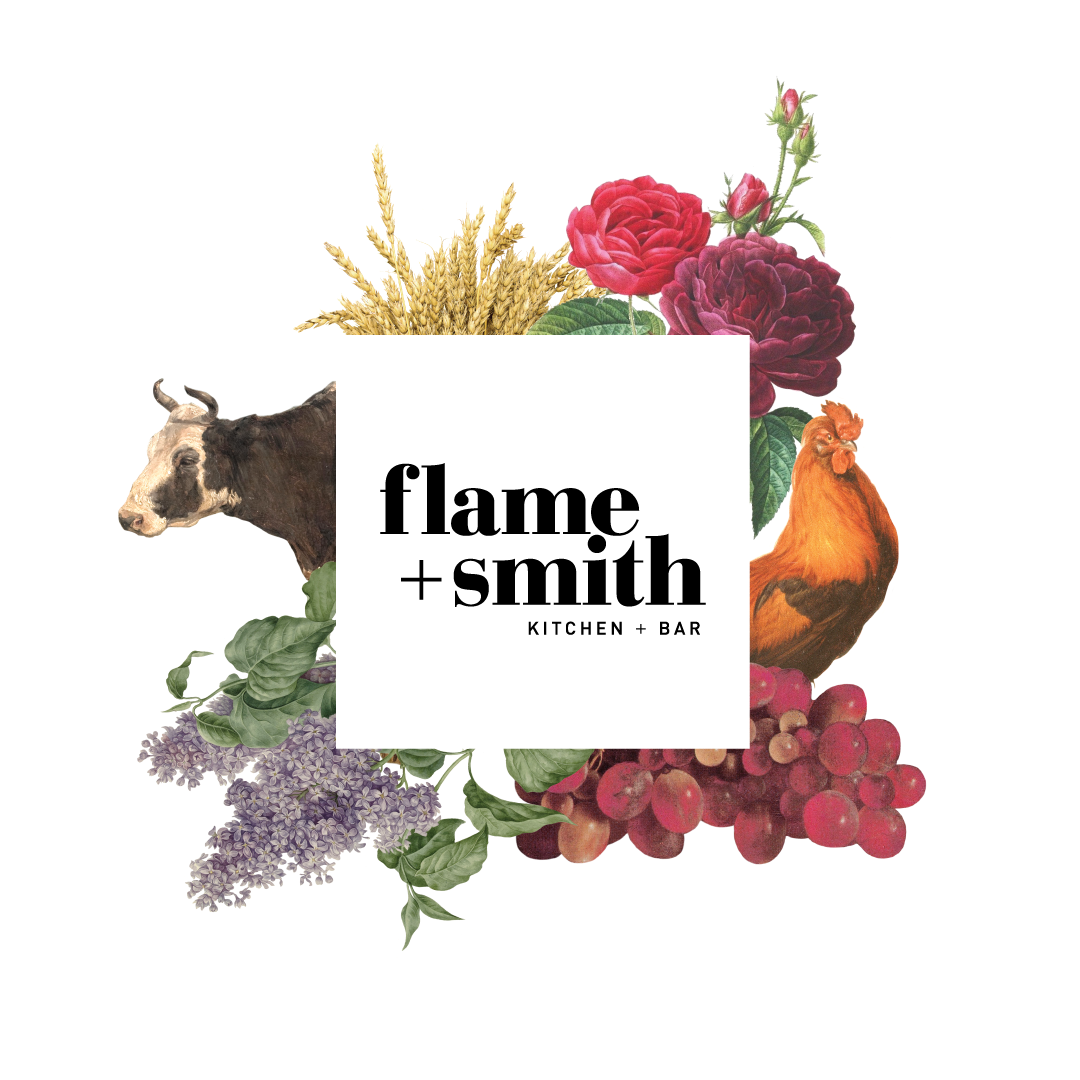 Happy New Year!
We are closed from January 1st – January 26th
THURSDAY, FRIDAY, SATURDAY, SUNDAY, MONDAY
4:30 – 8:30ish (last seating)
WE RECOMMEND A RESERVATION HOWEVER WE DO HAVE BAR AND PATIO SEATING AVAILABLE FOR WALK-INS
106 BLOOMFIELD MAIN STREET
Flame + Smith is a sustainably-minded restaurant that embraces the exciting art of woodfire cooking and the supporting community that surrounds it.
We believe that food cooked over a fire tastes better, is more exciting and inspiring to work with, and brings people together. It has been our dream to have our own restaurant in the country-side where we can explore our passion to cook with wood and fire and be part of shaping a community's culture. After our first visit to the County we fell in love with it, found our dream home, and decided this is where we were going to live and open a restaurant.
We are often asked: who is 'Smith'? The answer is all of us! In English, smith usually means a metal worker, but in Dutch the term smid means more than that. It is an artisan, a crafts person who specializes in their trade. We are Dutch so we've adopted that definition for our restaurant.
We are working with the best people we can find in Prince Edward County. In some cases, this means working with real smiths like the mason who built the hearth and wood-burning oven, and the blacksmith who built the hearth tools. Our smiths also include the chef, the artisanal baker, the oyster shuckers, sommeliers and servers. Some of these people have years of experience in some of the best restaurants, some are just starting out, but they have the right attitude and are working hard to master their craft.
106 Bloomfield Main Street
Bloomfield, ON
K0K 1G0
613.393.1006
General inquiries, group bookings, and private dining:
info@flameandsmith.com
HOURS OF OPERATION
Thursday to Monday 4:30- 8:30pm (last seating)